Starting off, a couple of random Brie and Will events; a games night at Brie and Aidan's, and Will brought Patric out for a visit and we took the two of them on a Tophet Canyon hike along with Bear and Oreo. Oreo has gotten to the point where her hind legs are incapable of a three mile hike, but with a little help from a sling, she still loves exploring the woods. Bear, as usual, is being camera shy.


We did a outdoor concert at the Museum of Fine Arts (MFA) courtyard with Rick and Elizabeth; nothing too impressive but it was fun to sit on the patio of the Bravo restaurant and watch. This was the second concert we've done this summer (the first was with Maddy and Meredith).



Labor Day weekend was spent in California for Bill Garber's funeral service. Bill was an awesome guy and it is always hard to say final farewells, but he had a long, productive, and generally happy life and we were all better people to have known him. Janet has moved out of the house that has been "Christmas" to Dave, Will and Brie for more than two decades now, but with failing memory and a hip that is still healing from a break suffered in a fall, it was time. She's in an assisted living community now not far from the house in Playa Del Rey; it's very nice, she has a six hundred square foot apartment, and three members of her church live there, so it has been a beneficial and on the whole painless transition for her.


| | |
| --- | --- |
| Chillin' in the Admiral's club | Breakfast at Mike and Anne's with Heidi |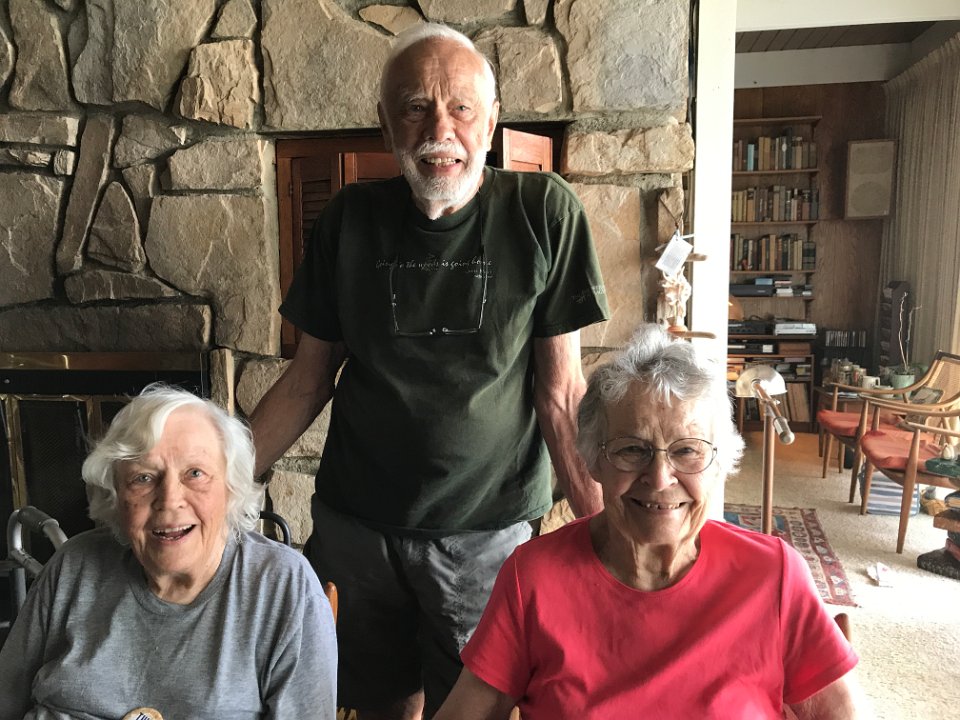 Below, Janet's new digs
Brie's friend Kat came out from Dublin; she's German, and Brie wanted to let her try shooting, so we went out to the range and did a variety of handguns, rifles and the UTS-15 tactical shotgun.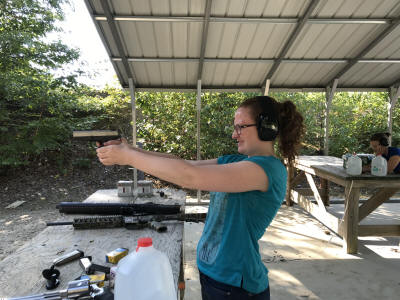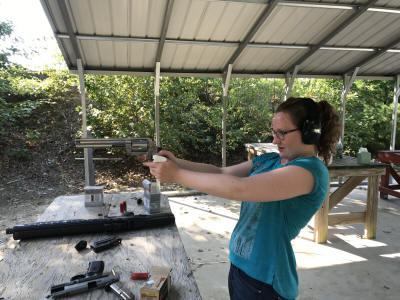 We had an opportunity to take a "classic cocktail" class at No. 9 Park, an upscale restaurant in Boston, which was both fun and informational. For instance, it turns out that Dave has been using a lemon squeezer incorrectly since… well, since he started using one. Turns out that you face the flat side of the lemon toward the round bottom of the lemon squeezer; it keeps lemon juice from squiring out the sides and makes a nice, solid stream of lemon juice go right where you want it. Who knew? We also found out that the secret to perfect ice cubes is to buy a big hunk of perfect ice and chop it up with a chain saw (no joke). We tried a half dozen different cocktails by the end, and while not all of them were to our tastes, we know a lot more about the art and science of mixology.



Just after that, Alison headed for California to visit her folks, take care of maintenance on the Cali house, and to help pack up items from Janet and Bill's house; we are distributing things out to people that want them while the house is being prepped for sale. In the meantime, Dave went down to join his Uncle's 90th birthday party, reuniting with many of the Rubega clan after a long hiatus.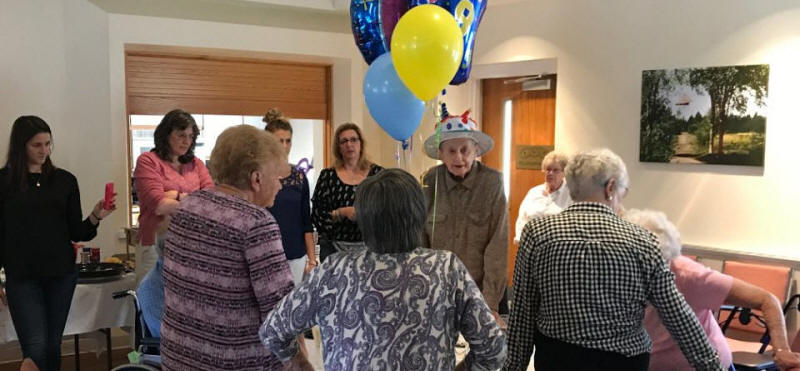 Next was a fairly awesome trip to Canada to check out the fall foliage; we did a driving trip last year with Rick and Elizabeth, but this time Alison and I decided to kill two birds with one stone and try out Manoir Hovey, a secluded summer/fall getaway since 1900 near Quebec, and a 5-star Relais & Châteaux property (having grabbed the Relais and Châteaux brochure from the Wedgewood in Vancouver when we stayed there in July). We stopped at the Flume Gorge in the White Mountains on the way up, which was a nice two mile hike to break up the trip and featured spectacular scenery.


Manoir Hovey turned out to be more historic than elegant, reminiscent of the grand getaways from the 1930s, with excellent service and food but slightly dated amenities. North Hatley, a small town half way between Montreal and Quebec, turned out to be aggressively French; signs in English were far and few between and we ran into a number of people that didn't speak English at all (unlike, say, France, where almost everyone spoke it fluently). We kayaked on the lake the main lodge is situated on and enjoyed the restaurant and grounds.

The more serious foliage trip was hiking to the top of Mont Orford, which is part of a national park of the same name. It is also a ski area, and was both spectacular and a reasonable serious hike; four or five miles but gaining a lot of elevation along the way.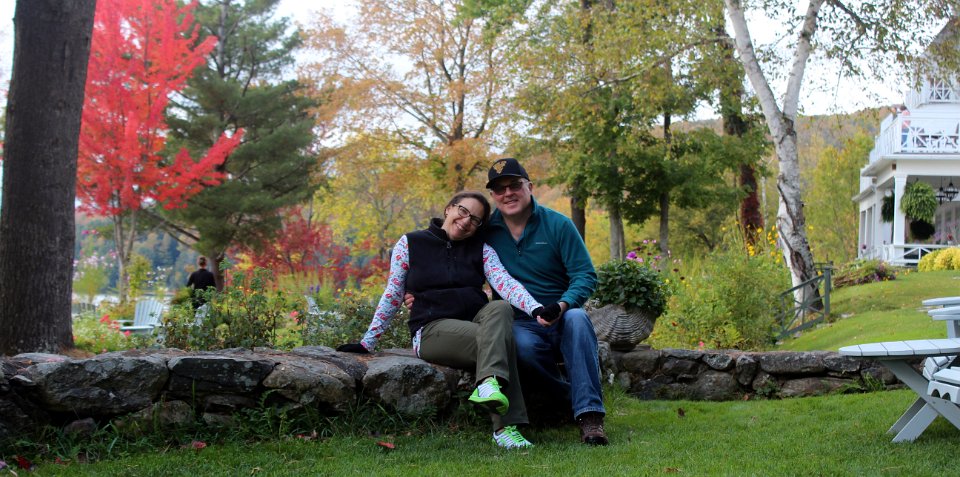 A side jaunt on one day led to visiting the Saint-Benoît-du-Lac, a St Benedict Abbey where they still do Georgian Chants as part of the service (and that is still run by Benedictine Monks), and a perfume shop that was a seven year labor of love by its two owners, a husband and wife team.


We drove back through Vermont… more gorgeous foliage… and arrived home to a surly Dobie and a miffed pair of dogs.




Finishing out the newsletter, we did an event at the MFA that was clearly intended to be for a younger, hipper, more carefree generation, bringing Brie and Aidan along as our millennial "beards." It was intended to be a combination opening for a new art exhibit tying classic Japanese art to current Anime (that was pretty awesome) and a chef's competition between five local chefs. It was an impressive display for a place that, while fun and sophisticated, can also be a little stuffy and formal. We had a great time.


This is the famous artist who's name I can't remember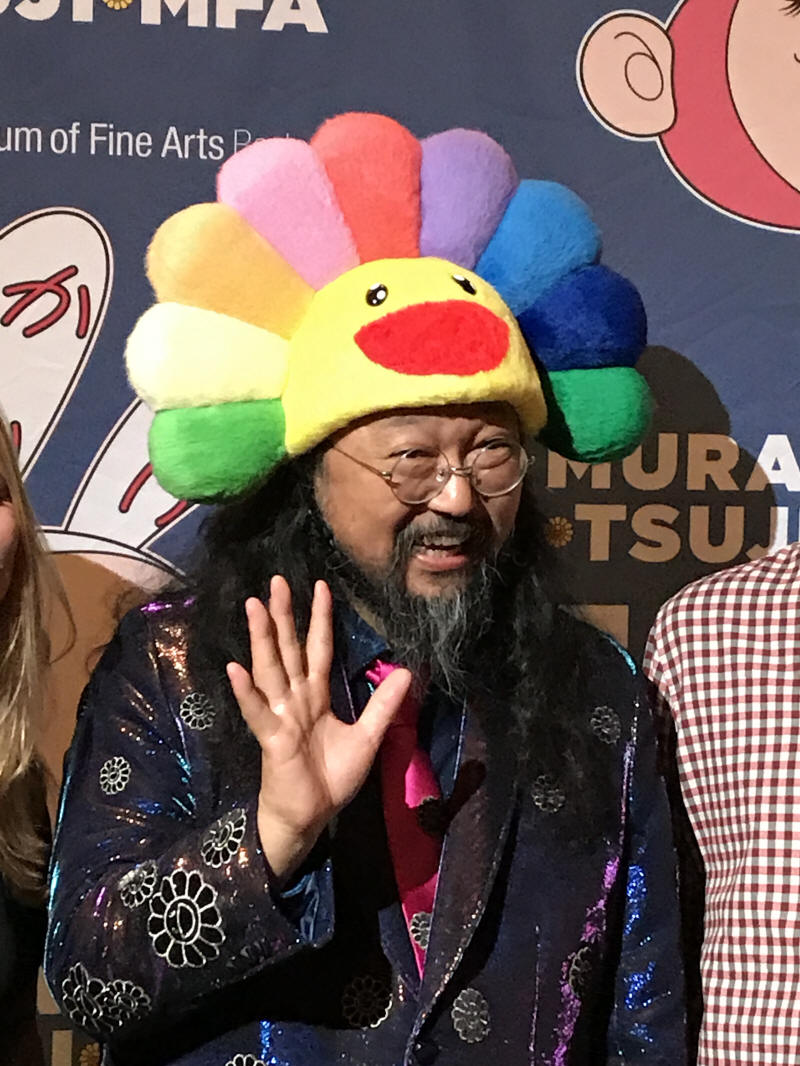 Next newsletter, we will cover trips to Jacksonville FL, NYC, and San Francisco in a three week sprint.