Yes, folks: we recently succumbed not once but twice -- twice -- to the siren call of the Open Road. Grand vistas, wind in your hair (if you have any and if you drive a convertible, which we don't) (drive a convertible, that is, and only Dave falls in the "don't have hair" catagory), unshackled from care and responsibility as the miles flow by. Unless, of course, you happen to be travelling in an old Toyota minivan with two big dogs and one bossy cat, which is exactly what we did on the first of our Grand Road Trips.

First Drive: cross country with the above-referenced pets to move Alison and said pets from sunny SoCal to wintery New England. As Bear weighs in at 100 pounds, Oreo (herself a not-small 45 pounds) is partially paralyzed back legs from a stroke when she was younger, and the cat is, well, a cat, we started off with a wee bit of trepidation. Animals, however, are amazing: somehow they all knew, cat included, that this trip was different. It wasn't to the nearby dog walking environs or to Grandma's house. Instead, they all settled pretty much right away for a long haul, like they had been trucker traveling companions all their lives. With the exception of a few minor life lessons (do not feed dogs left over Taco Bell on road trips; cats can hide in small crevices and pretend they have escaped from the car), the adventure indeed fulfilled the promise of the Open Road: relaxing driving, lots of laughing, and soaking in this amazingly diverse country we call the USA.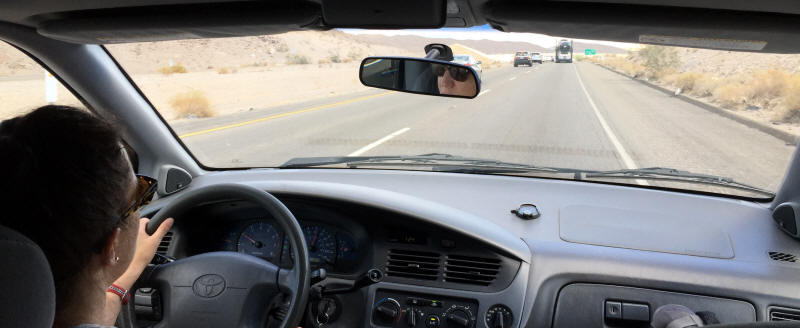 For those of the Open Road ilk, the area between Las Vegas and Denver is particularly, sweepingly picturesque. So particularly, sweepingly picturesque that we've decided we are going to fly into Vegas some day, rent a car and drive to Denver, taking as many stops along the way as we like. Fun fact: taking photos with an iPhone from a moving vehicle makes the pics look more like paintings! Who knew and pretty cool: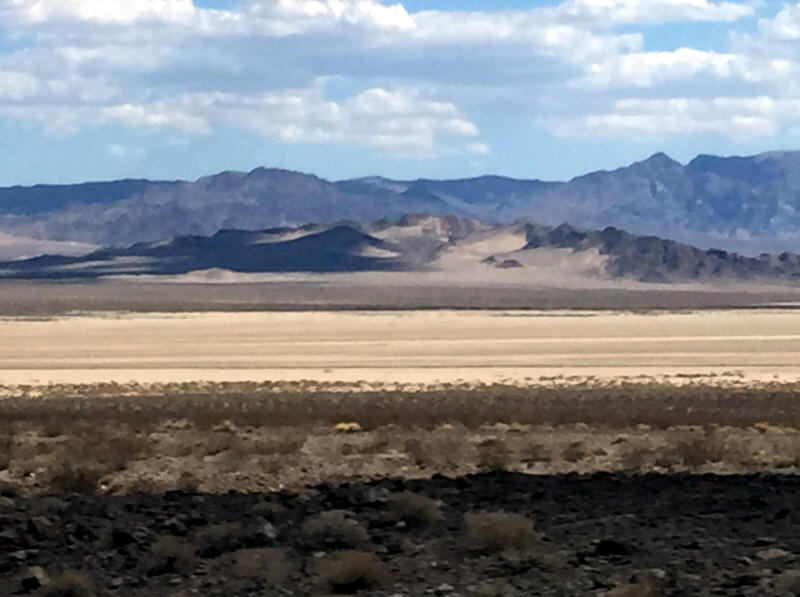 In addition to the jaw-dropping scenery, there were other, more confusing (but equally delightful) sights: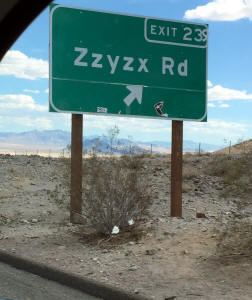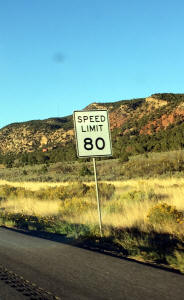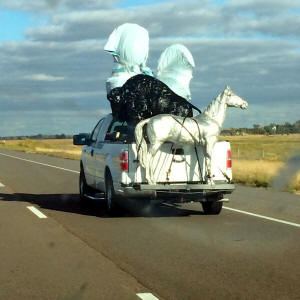 After traversing the fall foliage-laden Rockies,things got a little flatter. OK, a lot flatter, but there were still beautiful sunsets and we had one cloudy evening with a full moon over Cleveland that was, in a word, magical.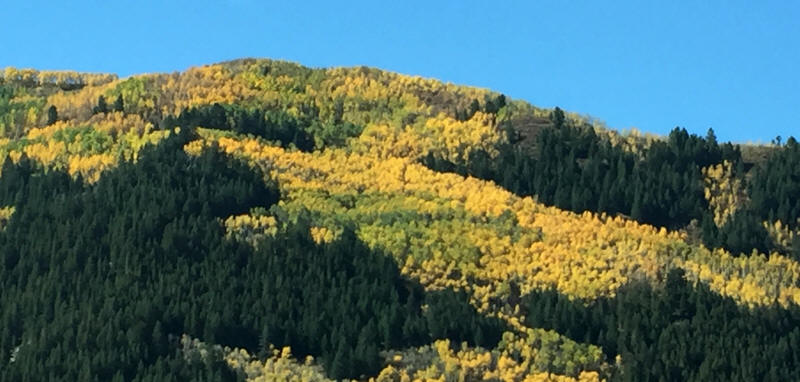 We arrived in Boston on September 28th, almost (but not quite) sorry that the trip was behind us. All dogs and the cat settled in very quickly. Suddenly the house feels a lot smaller than it used to!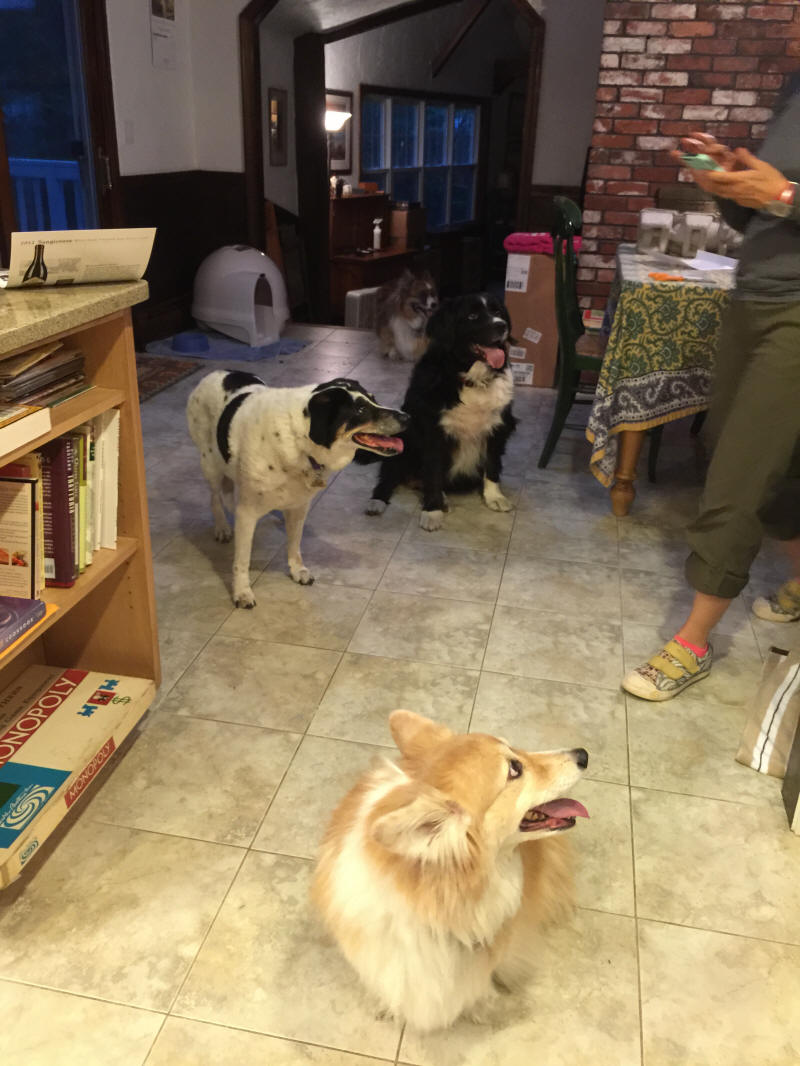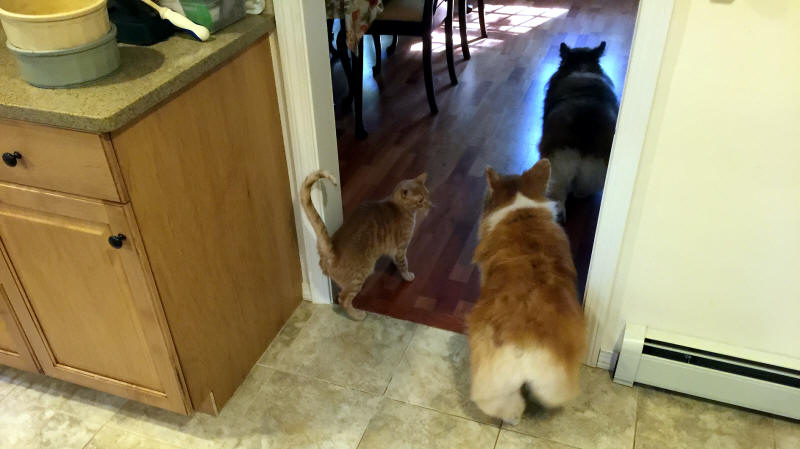 Our second Open Road jaunt was from Portland to Walla Walla when we visited Noah and Maddy for the Whitman College family weekend at the end of October. The drive was about three and a half hours. On paper a bit long, but in reality, totally worth it. The Columbia River Gorge is an amazing landmark and everywhere we looked there was something new to see. Next time we plan to leave more time so we can hike to some of the waterfalls we passed along the way. Actually, we did leave time on the way back but that part of Oregon received much needed rain in the form of a torrential downpour. Given our complete lack of all-weather clothing (or an umbrella), we did a straight shot back to Portland where we stayed overnight. Lest you feel too bad for us, we also did a spur of the moment dinner reservation and ended up enjoying one of the best dinners we've ever had at a little hole in the wall place called Verdigris. FOODIE ALERT: if you go to Portland, go there!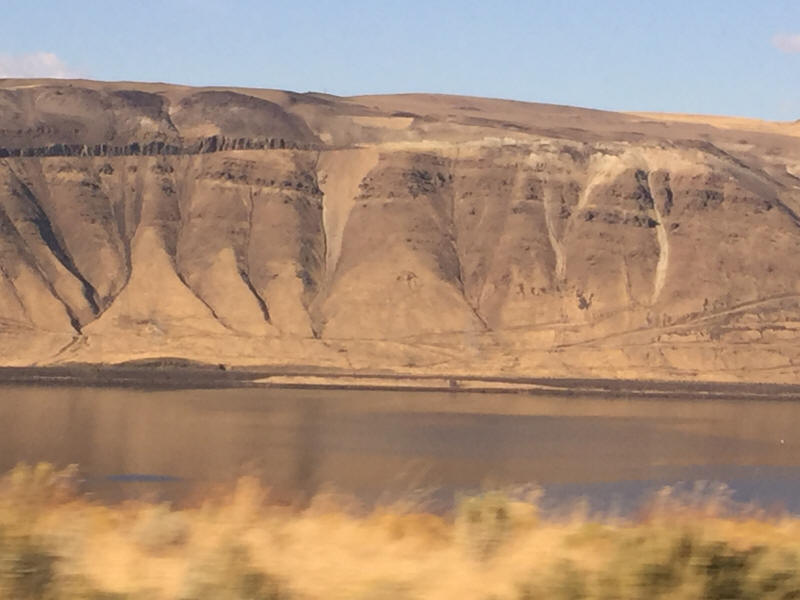 In Walla Walla, we not only spent time with Noah, Maddy and their friends but Alison got to hang out with some of the natives (lower right). Maddy has joined the Delta Gamma sorority and settled into college life like she was born to it. Noah is enjoying his final year, including one of the best bedrooms the TKE frat has to offer. In fact, we are pleased to say that we did a tour of the frat and were not horrified.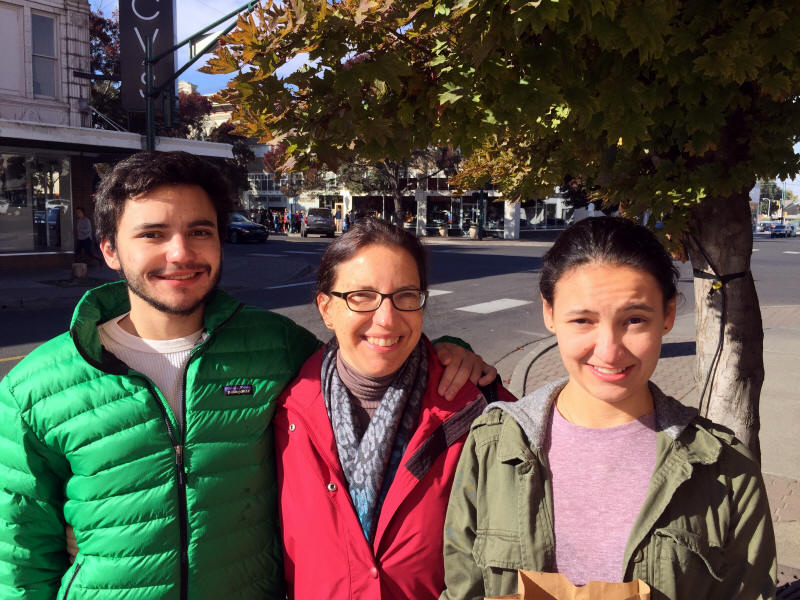 On the way back, we stopped at a tree farm lining the highway to get a few shots of the strangely schizophrenic forest: the natural beauty of turning leaves intermingled with the mathematically precise regularity of spacing between the trees. There were long tree lined corridors that went as far as the eye could see at 45 degree angles. Kind of crazy cool. But not as cool as Alison hiding amongst the golden backdrop of synthesized nature. All in all, a great trip!