Dickieville newsletter, June-August 2010

This is the first newletter Dave's done in Microsoft Expression, which he moved to by virtue of upgrading to Windows 7 without realizing that Microsoft does something to wipe out it's apps that are installed under Vista. And makes Vista unbootable. And commits attrocities against small children in third world countries. Or so it would seem, since nothing is beyond a company that has a software product where when you upgrade from the old package (FrontPage) to the new package you find out files created under the old package are not supported, nor is there a conversion program.

But let's kick this newsletter of on a happier note with shots of the much-loved doggies
| | |
| --- | --- |
| This may appear to be a dead dog, but it's just Patric relaxing on the floor. | And this is Tasha demonstrating how a blonde eats a doggie cookie |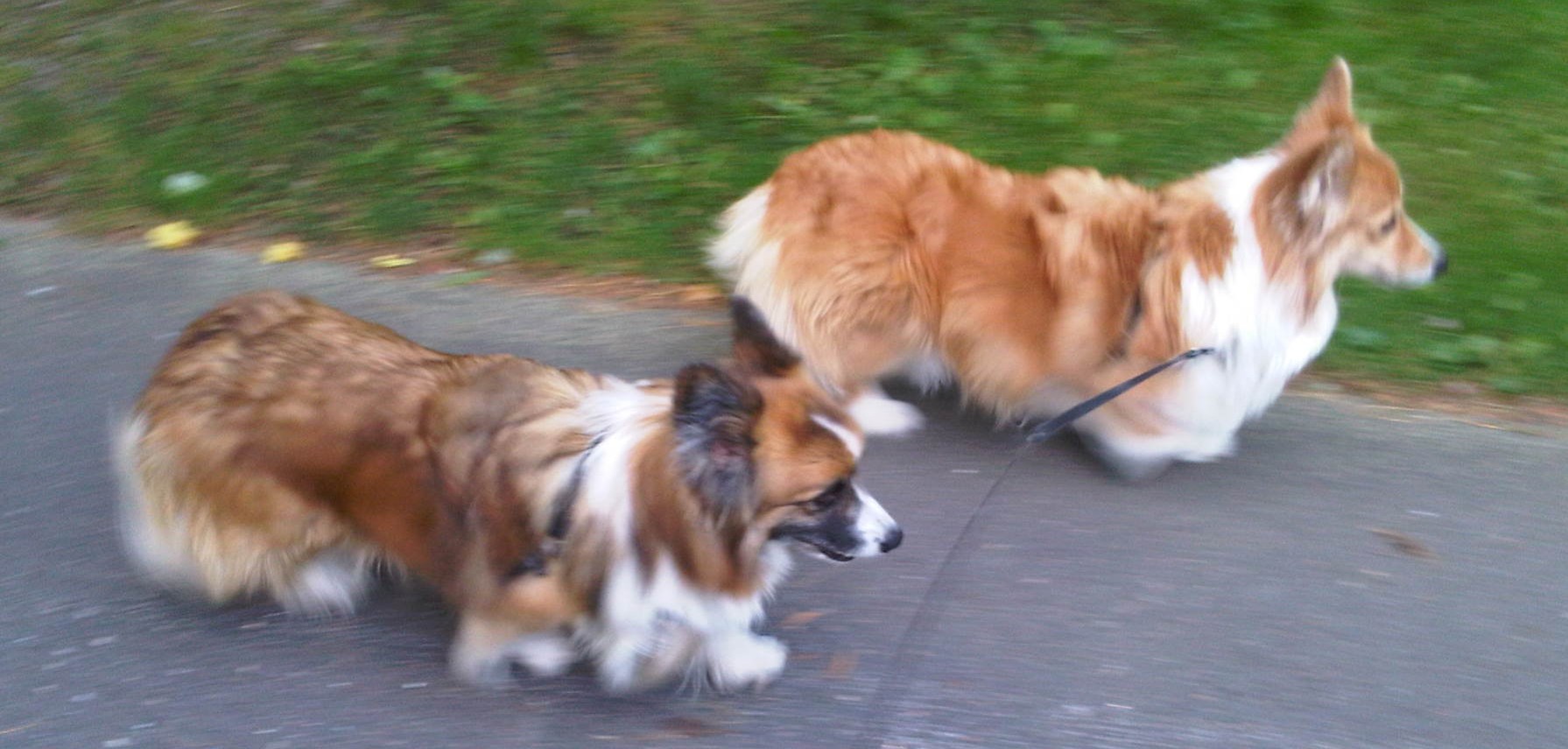 | | |
| --- | --- |
| | To the left, cool critters invade the woods; a mother owl and two adolesents learning to hunt. Below, Will and the AB boy's tennis team finish the post-season with a loss to Andover, a respectable run for the team. |
Below, the 4th annual Bob Willis Memorial get-together at RPI on June 26th, attended by Marty Connell, Eric and Evan Haines, Rick Shetron, Larry and Lauren Finkel, Brie, Dave and Kate Dickie. Shawn Bilodeau arrived a little later in time for games in the Student Union. Brie and Kate chose to go shopping instead (and later checked out the second biggest waterfall in New York, in gallons per minute, Niagra falls being the largest). Marty won Ticket To Ride Europe, having never played, and Rick won SmallWorld, having never played it. To quote from "The Karate Kid," beginner's luck.

And, below, we have a nice dinner that evening at 74 State, where we stayed, in the hotel restaurant, Marche, with Eric, Evan, and Marty.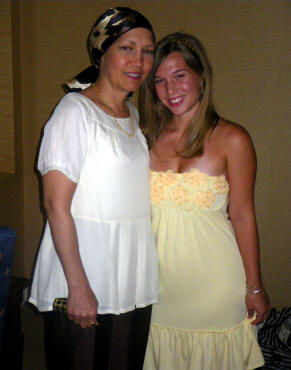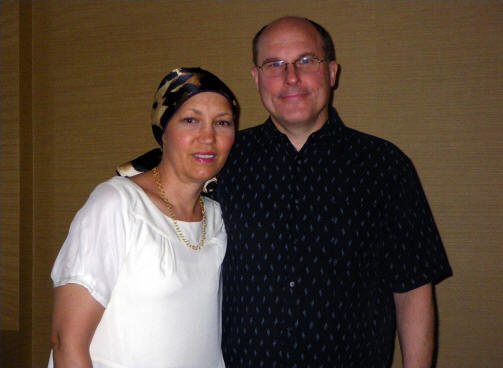 Even with the end of the season for the school tennis team, Will continues to play USTA matches; both singles and doubles (with partner David Lowenthal).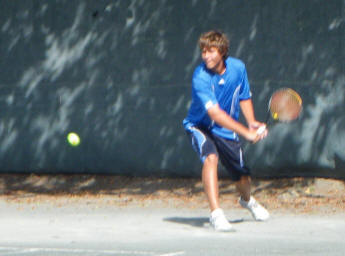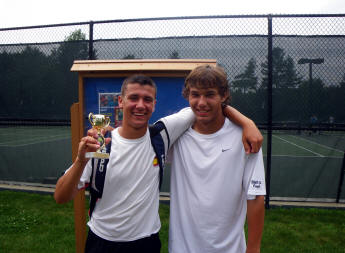 And speaking of tennis, Will and Kate join other members of the Boston Lobsters get to meet John Isner after his epic, 11 hour match at Wimbleton. He's not really that tall, it's all special effects.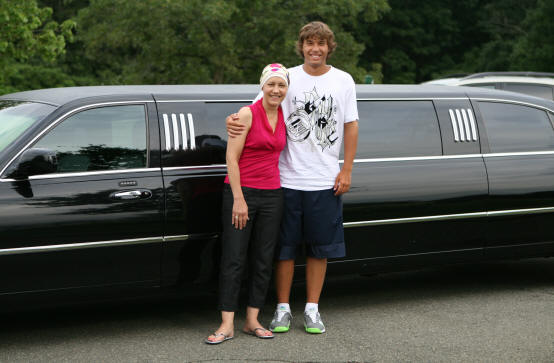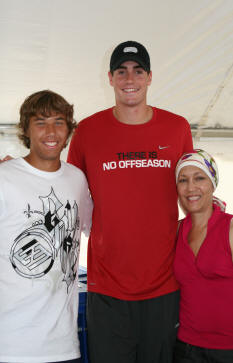 And Kate and Dave get a chance to visit with Kate's old college roommate Carolyn, husband Dave, and Daughter Ariel at the Museum of Fine Arts. Ariel was out visiting her future college, Boston University. Below, Brie comes home to visit and celebrate her Birthday.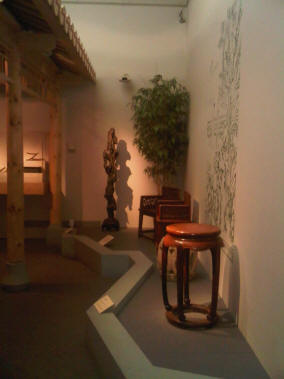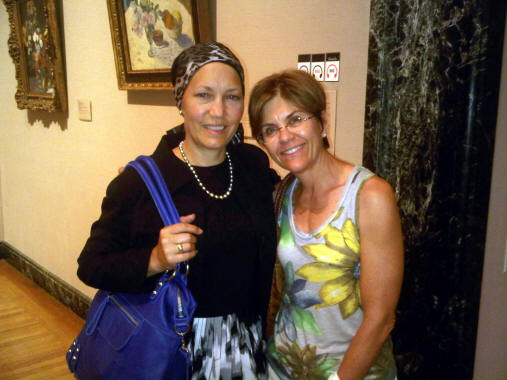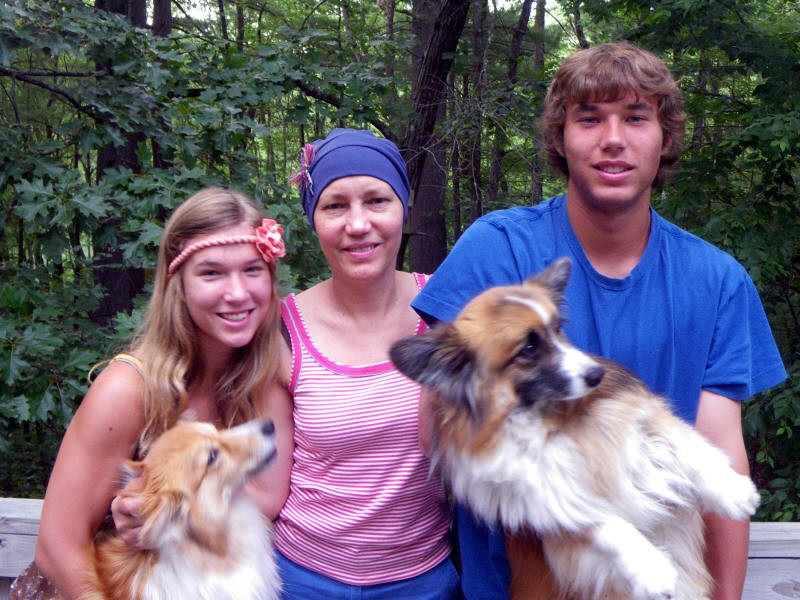 Brie was home for a couple of weeks at the end of August, then headed back to RPI. Lots of shopping to replace all the stuff that we threw out because it was last year's style. Manicures and pampering with Mom, visiting friends, and relaxing filled the time.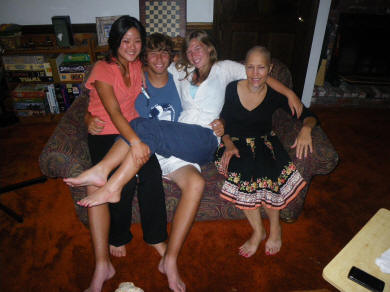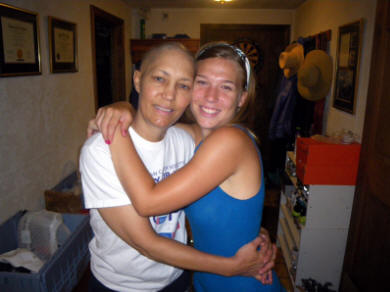 | | |
| --- | --- |
| Will, Girlfiend Diana, Brie and Kate hang out in the family room | Brie gives Mom a goodbye hug before heading back to RPI for the fall semester |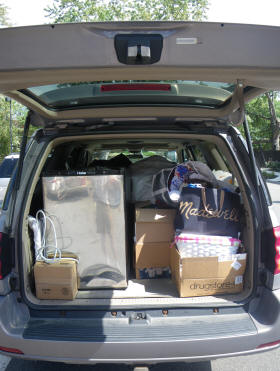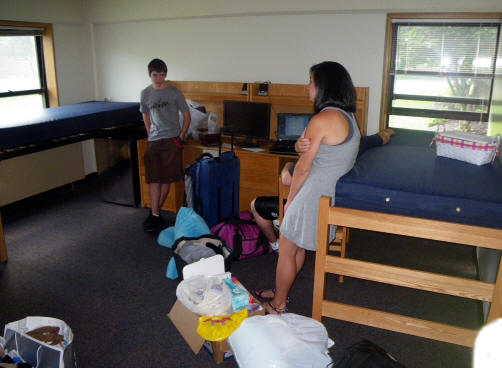 Above left, the Sequoia packed to the gills with what we will generously call "stuff." Above right, Brie's room in her six-person apartment in Cary Hall on Freshman Hill. Below, the common area and kitchen she's sharing with her roommates.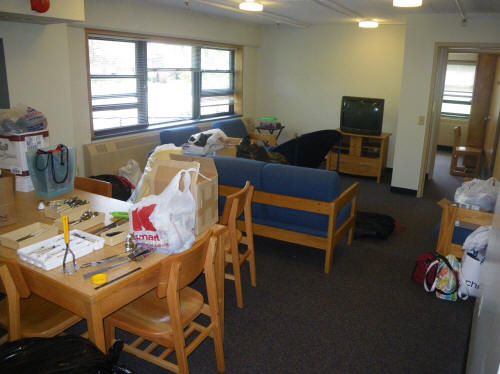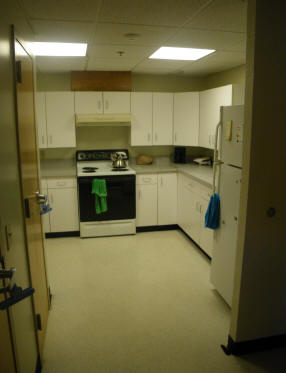 Kate's old college roommate, Carolyn, visits (again) after moving her daughter into the dorms at Boston University. We're hanging out on the back deck with figs stuffed with lemon-zest infused Stilton cheese and sushi, along with Will and his girlfriend of close to a year now, Diana (Brie's old doubles partner on the Girl's Tennis team).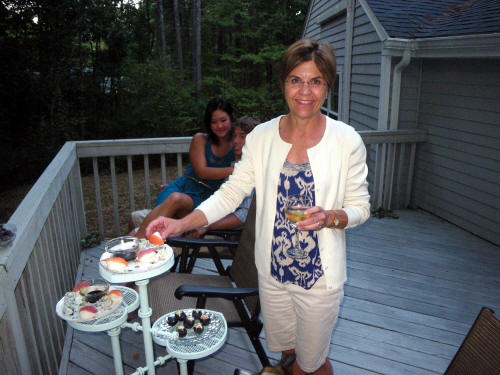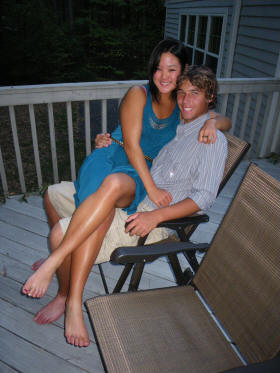 And below, we close out the month with a canoeing trip on the Concord River, with a variety of turtles, ducks, Blue Herons, fish, Cormorants, and, of course, other canoers. It was a beautiful day and we went as far upriver as we've ever been.