Tasha and Patric continue to be very cute... but I've noticed a subtle difference in their behavior toward Kate and I...
| | |
| --- | --- |
| Tasha and Dave... immediately and constantly attack Dave's feet | Tasha and Kate ... oooohhh, let's snuggle |
Will and I do manly things like launch rockets... about $1.00 a launch*

* after one time lost-rocket costs

Brie and Kate do girly things like getting their hair done... about $1,000.00 a session
We attended a "King Arthur Festival" at Hammond Castle in Gloucester one weekend. We didn't really know what to expect, but it turned out to be tremendous fun. They retell the Arthurian legend in a serious of staged skits throughout the castle and grounds over two days, while filling in the time between the skits with shows, amusing presentations, and people in character interacting with the crowd. For instance, they had a "Evil Minion's School" for people wishing to follow Mordred instead of King Arthur. We missed a lot of the skits, as we'd only planned on being there for a few hours, but what we did see was fun.

While Kate, Brie and her friend, Marisa, were waiting in line (I was parking the car), they were accosted by Mordred and his lackeys. The evil but handsome Sir Sagramore was told to marry Brie (the blond man below). We ran into him several times during the day and he always played it to the hilt (as did Brie). You can see Brie and her "husband" at evil minion school here (MPEG 4 videos... you will need Quicktime to see them):
| | |
| --- | --- |
| Yes, the frog pond is on the inside of the castle | The great hall is... great |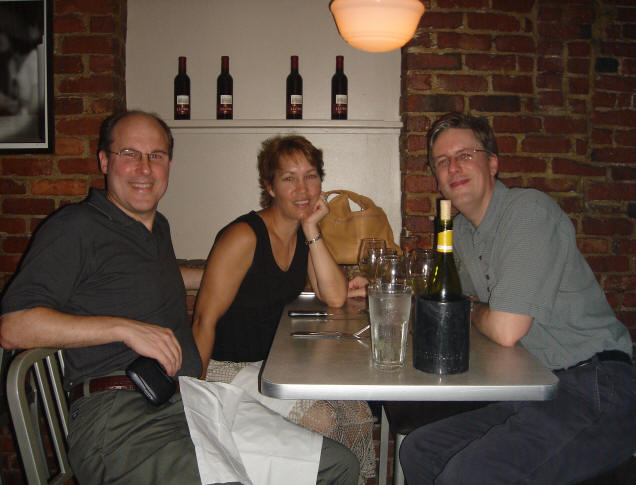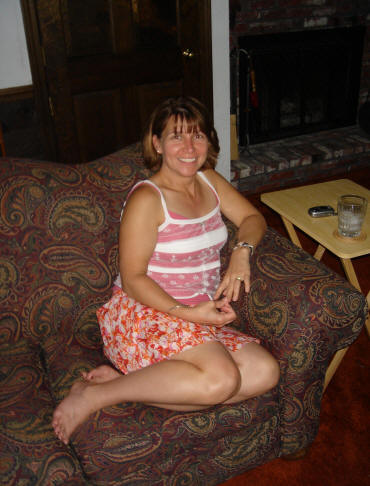 Visits from friends... Eric Haines, in town for SIGGRAPH, at dinner with Kate and me just before (well, actually... while) I got food poisoning. To the right, Stacy O'Neil, visiting from Idaho (and soon to be an Acton resident again)
Brie and Will attended Nike Junior Tennis camp on the Amherst University campus in ... well, you probably guessed, Amherst, MA. It's a week long session, with the kids dropped off on Sunday and picked up on Friday. Will did three weeks in total, while Brie did two (not contiguous). Kate and I had a little taste of empty nest syndrome and lov... I mean, really missed the kids.
Check in

Brie and Will on the Amherst Campus

Will's Dorm

The Dining Room

Brie's room

Darn good advice for Brie

I immediately scrawled "Boys, Dad owns a shotgun" underneath." Don't tell anyone.

Brianna getting ready to hit a killer serve

Fitness night.... B-O-R-ING!

Brie with one of her friends from camp

Will's tennis group (3rd week).

It's hammerin' time!

The repetitive-but-very-helpful service motion walk through
And a final shot of Tasha and Patric being incredibly cute together.